November 18,2019 9:00 / by Jeff H Risley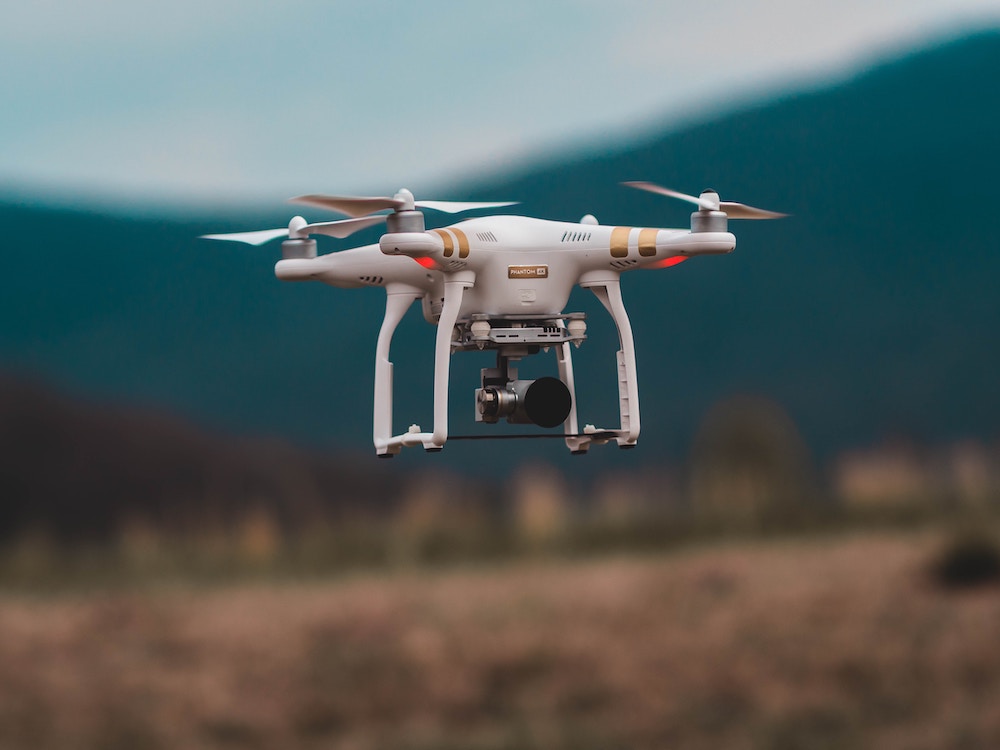 Drones have become an increasingly popular research and data-collection tool in a variety of industries over the last few years, and the oil and gas sector is no exception. Companies are turning to drones , (also referred to as Unmanned Autonomous Vehicles (UAVs)), to not only go where humans can't go and monitor what humans can't see, but also to help improve the bottom line. I thought it might be interesting to take a closer look at what I think are 3 big benefits of drones for oil and gas companies.
3 Big Benefits of Drones for Oil and Gas Companies
Drones Can Enable Faster Data Collection
O&G operations can be time-sensitive, and fast and accurate data collection can save time, money, and even lives. That's why drones have been such a helpful tool, both in the field and inside the plant.
Drones can be used to inspect and monitor pipelines which can often be remote and in remote, hard-to-access places. They can inspect tanks and pipelines and other confined spaces that previously might require operational slowdowns or complete shutdowns. They can provide visual images and carry out other functions like water sampling and creating 3D maps of prospective sites and surroundings. And drones can do all of this more quickly than traditional methods of gathering this same information.
Fieldwork done in remote locations can be managed quickly and the information relayed anywhere in the world through the use of drones directed by workers on the ground. At the refinery level, UAVs can save time through streamlined analysis, product segregation and logistics. They can perform all these functions seamlessly, moving across various stages of the process.
Through the strategic use of drones, oil and gas businesses can collect just-in-time data to make quick decisions needed to keep operations running efficiently.
Drones Can Provide a Safer Work Environment
Faster is great, but safety is essential, especially in oil and gas operations. Equipped with sensors, drones can detect spills, as well as leaks from both internal and external surfaces. If a problem is detected, workers can be quickly alerted and evacuated.
We all know that a safer work environment is also a more productive one, which is where drones can really deliver. The use of drones by oil and gas companies allow employees to inspect and monitor remotely, greatly reducing risk. Fewer injuries mean fewer hours lost, fewer workers' comp claims, and fewer interactions with OSHA and other regulatory agencies.
And when problems do arise, drones can provide an extra layer of safety. Drones become especially useful following a blowout or natural disaster. They can be deployed immediately to assess the situation without worry about injury or exposure to hazardous materials or conditions.
Drone Use Leads to Improved Productivity and Cost Efficiency
By using drones instead of manpower for both exploration as well as the performance of some arduous tasks, oil and gas companies can save time and money, freeing up employees to work elsewhere.
Deploying drones for data collection purposes is becoming more commonplace in the industry, and with good reason. Drones can detect what the naked eye cannot, creating making for more complete data sets. With less reliance on manned aircraft or in-person visits to pipelines, drones are making the gathering of raw data a much simpler, less time-consuming process.
Drones can also help make the process of data collection more productive, gathering information on a 24/7 basis. This data can be used for real-time solutions to operational challenges and can also be stored for later use.
For instance, topographical and geological information gathered by drones can help identify more likely sites for future oil and gas exploration. Beyond exploration, the stored data can be used to spot trends and make smarter decisions about future deployment of resources and other critical decisions that require hard data to make.
Beyond data collection, here are some other areas where drones can provide a service with greater efficiencies than through human efforts alone:
Asset Integrity Management Offshore & Onshore

Thermal Imagery

Insulation Inspection

Remote Area Inspection

Rope Access & Scaffolding Support

3D Modeling

Orthorectified Imagery

Area Mapping & Survey

Well Pad Restoration Survey
As you can see, the use of drones by oil and gas companies is not only an exciting use of new technology, it's quickly changing the way business is done. Drone use willcan not only help keep workers safe, provide data in almost real time, and lead to improved efficiencies and reduced costs, it can also help oil and gas companies in their stakeholder relations efforts. What about you? Have you seen any innovative use of drones in oil and gas operations? If so, I would love to hear about it.
Posted by Jeff H Risley

I love marketing, business development and helping companies grow. I am the Chief Strategy Officer for Saxum, an integrated marketing communications agency.
LinkedIn
Twitter