March 23,2020 4:00 / by Jeff H Risley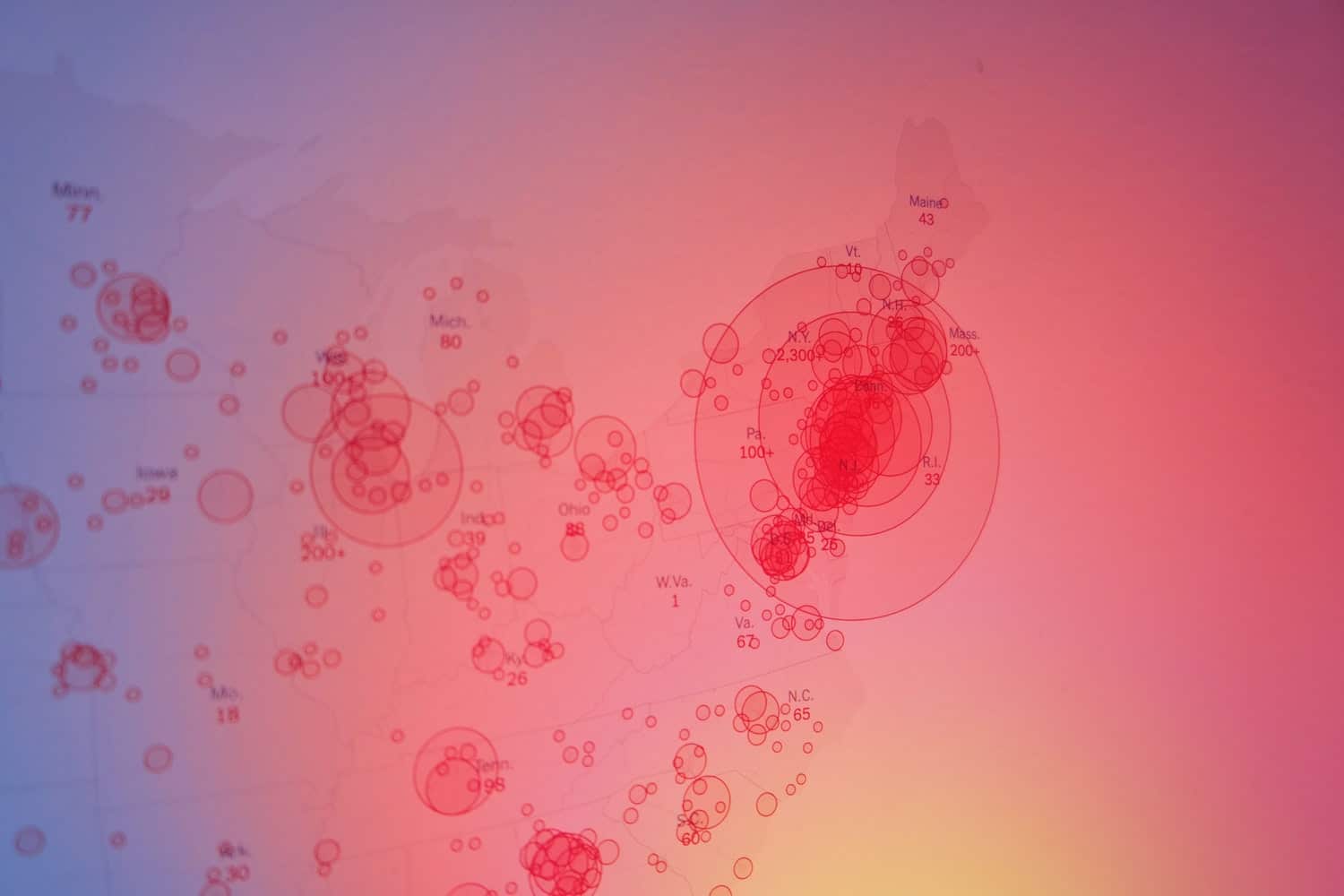 Every piece of content is created and digested inside a certain context. Whether a digital ad, blog post, or tweet it's critical to know what conversation your brand is stepping into before speaking up. And in a time of crisis, understanding the context for your communication campaigns can be the difference between brand growth and brand rejection.
As the situation with COVID-19 continues to unfold, you need to ask a few questions before publishing a new social, email, or ad campaign.
1. Will your channel engage with this content?
People are concerned about their needs before wants. Currently, basic needs like food, shelter, medicine, and employment hang in the balance for many of your prospects. Your content will need to acknowledge this need and offer a connection to your value proposition that is authentic.
2. Does your brand have a new opportunity without looking opportunistic?
Tone and tact matter in a crisis. While it's good to look for opportunities to authentically connect the crisis with a piece of content, consider the perception before posting. Does your content take advantage of a crisis, or does it organically & empathetically link content to the crisis?
3. What are the unintended consequences of this content?
Your content may appear helpful, but given the crisis, it could be perceived as tone-deaf. Consider the cultural and economic state of your audience. Will your audience be offended, hurt, or annoyed by this information given the crisis?
4. How can your people create unique brand value for people in crisis?
Consider the size of your social channel or unique followers. Your social media channels may help encourage people to heed CDC warnings. Your new email campaign could provide a section on preventive measures. Or perhaps your company can offer its products or services at a discounted rate.
5. How can internal communication advance your brand?
Employees are the number one audience in a crisis. They will either help your brand or grow confused and fearful. Giving your employees confidence and clear information is a critical factor in content success. Weekly communication points, clear media protocols, and vulnerable conversation will keep your staff engaged and your clients informed.
6. What processes do you have to monitor paid ad commentary?
People are especially vocal during a crisis and may respond strongly to a paid promotion that doesn't sit well during a crisis. Build process for filtering commentary and building community standards. Consider who will be responding to questions or critiques made on social media
7. What campaigns should be paused or adjusted?
Pure promotion doesn't sit well during a crisis.

All of your campaigns should not merely seek to serve the business but help the reader—and your readers' needs have changed. To create an effective campaign, you may need to alter the goals and tactics to ensure it succeeds in today's context.


Regardless of the industry, your brand can still have a powerful voice in this time of crisis. Connect your value to the unique needs of your customers. Listen to your people and empower them to share ideas. Speak with empathy and be a guide to your prospect or customer.


And when this crisis ends, you may find your brand is more agile, responsive, and prepared for the next challenge.
Posted by Jeff H Risley

I love marketing, business development and helping companies grow. I am the Chief Strategy Officer for Saxum, an integrated marketing communications agency.
LinkedIn
Twitter