March 27,2020 8:41 / by Renzi Stone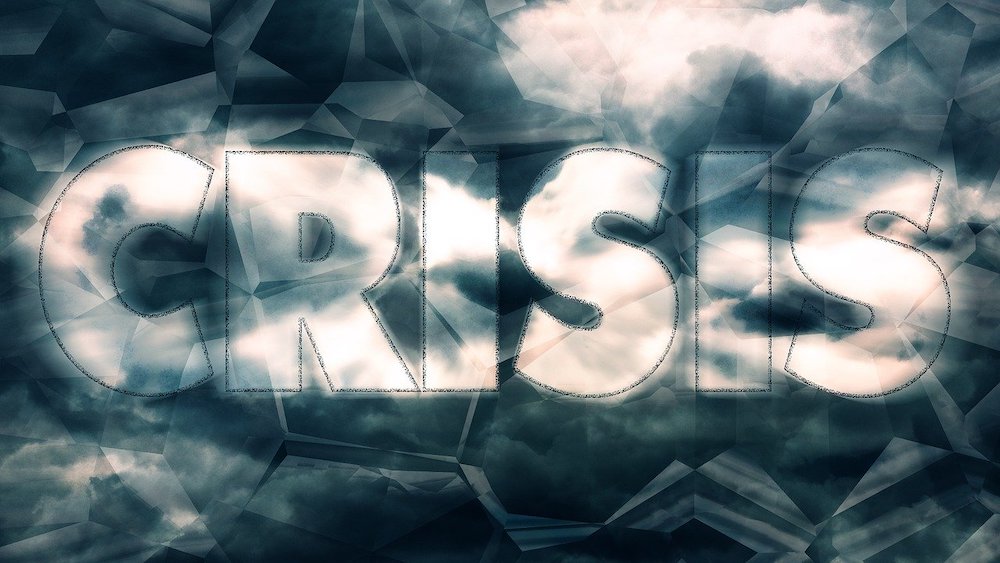 These are scary times — for all of us. We are facing business disruption because of the COVID-19 pandemic. The situation on the ground is shifting rapidly.
As leaders, the ability to handle chaos and disruption are crucial skills to hone. Do it right, including properly communicating with all key audiences, and you'll gain credibility and trust. Do it wrong and you'll just be adding to the panic and noise.
In the days ahead, conversations with our key audiences are critical to maintain relationships, convey leadership and instill confidence that "we will get through this," even though the future is unknown. So, what can you do to effectively communicate to your key audiences and inspire credibility and trust along the way?
Crisis Communications Best Practices with Your Internal Audiences
When it comes to crisis communication best practices with your internal audiences, whether related to a specific event or to business disruption in general, many small conversations will have a bigger impact than one big conversation every day. This means that as a leader, you should communicate early and often, perhaps even on a daily basis.
Update your team on the facts surrounding your specific set of circumstances. Create a feedback loop so that your team knows they are invited, encouraged, and welcome to share their concerns, fears, and needs with you. Use that communication and feedback, along with an evolving set of facts related to your circumstances, to adjust your crisis communication efforts accordingly. When people don't hear from their leaders, they are left to wonder what is really happening, which can set imaginations and worst-case-scenario predictions into overdrive.
By establishing a pattern of smaller, ongoing conversations, you'll find communications and interactions with your internal audience are simpler and more impactful.
Crisis Communications Best Practices with Your External Audiences
For crisis communications best practices with your external audiences, calm is the operative word, even when you feel anything but calm. This means collaborating with your crisis communication team to compile a list of key messages about how disruptions, event cancellations, and customer loss are being handled.
Be as transparent as possible, and if you are a public company, there may be actual requirements around transparency that you'll need to fulfill. One way to think about this is to ask yourself, "If I were a customer, vendor, or prospect of my company, what would I want to know?" Answering that question is the best place to start mapping out your crisis communications strategy.
Another suggestion is to test your thoughts and responses on an unbiased third party — maybe that's your life partner or a colleague in an unrelated industry. Sometimes when you ask for opinions from people closest to you, you might not get feedback that's objective, especially if those people happen to work for you.
What you need right now isn't people who agree with you, it's people who aren't afraid to give you honest feedback and pick apart your ideas to help get to even better solutions than you might have developed on your own.
Beyond these suggestions, the same rule of crisis communications best practices for external audiences, whether related to a specific event cancellation or something else, applies as with internal audiences — short, frequent conversations with customers, stakeholders, etc., are better than one big announcement on any topic.
The Path Forward
With so many peoples' lives and businesses being disrupted in some way as a result of the COVID-19 pandemic, what we know for sure is that none of us is in this alone. The future is uncertain, the future has always been uncertain, and the future will always be uncertain; and panic and fear about the future are emotions, not facts. With a calm sense of purpose, combined with the right kind of crisis communication tactics, you can not only guide the process and minimize the downside for both internal and external audiences, but also inspire and earn trust and credibility along the way.
Posted by Renzi Stone

I live to influence others who seek to make the world a better place. As CEO of Saxum, an integrated marketing communication consulting agency I founded in 2003, I hope to be described by my peers and critics alike as bold. I've built my reputation by adding value to the lives of CEOs, entrepreneurs and the kid right out of college who is looking for some advice. I'm passionate about the lives of the team I work with at Saxum, a cadre of competitive professionals who can be described as brave, original, lively and driven.
LinkedIn
Twitter