March 19,2020 14:15 / by Renzi Stone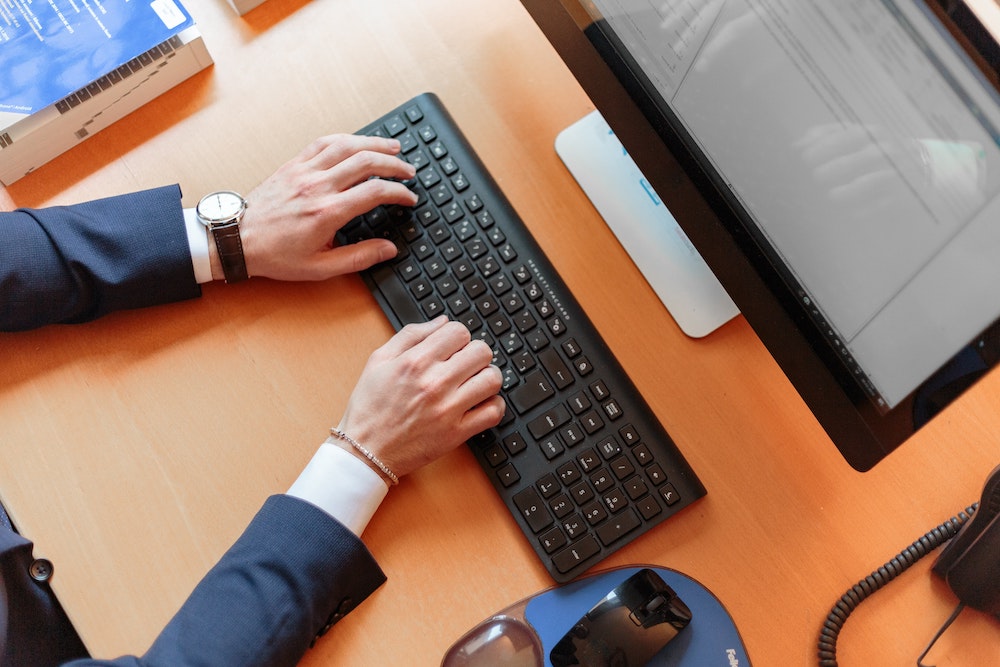 New information regarding COVID-19 is being released non-stop, and things are changing by the hour. It can be tough to keep up and even harder to stay calm, especially in light of the economic impact we are all feeling. In times of uncertainty, it's important to provide opportunities in the workplace to talk about that uncertainty and the impact it's having on employees. Considering the gravity of our current situation, making space and time for these conversations may feel challenging to those of us in leadership as we grapple with our own changing circumstances. For the sake of our teams and our businesses, it's important for us to meet this challenge in a way that combines reality with compassion.
When so much is unknown, it is easy for fear and panic to set in and allow it to seep its way into every conversation and communication. I've noticed that I do not necessarily make the best decisions when I'm scared. Generally, I try to protect what's mine and push everything else to the corners. That's not a great strategy at any level, but it can cause a lot of damage when you are leading a group of people who share your same fears and concerns. Your employees need a chance to communicate their fears and hear how you, as a leader, are calmly handling the short-term uncertain future.
I encourage you to give your teams a chance to share the concerns they're having about our uncertain future. With that in mind, here are some of what I think are the best ways to start those conversations and why they work for our company.
Convene a Staff Meeting
With social distancing as our new normal, staff meetings will likely happen remotely via some kind of video conferencing platform. I like to use what I call the "Predict Tomorrow" exercise as an icebreaker. With Predict Tomorrow, I try to illustrate the concept of uncertainty, which we often forget is actually an omnipresent thing. In the Predict Tomorrow exercise, I ask the team to start writing down what they think is going to happen tomorrow, or the next day, or even the next week—or maybe even all three. A few days, or a week, later, I ask the team to go back, look at what they predicted, and get a firsthand glimpse into how difficult it is—impossible really—to predict the future.
This icebreaker is a great way to move from one daily or weekly meeting to the next, and to also give people both an outlet to express their concerns, and permission to do so.
Paul Argenti, Professor of Corporate Communication at the Tuck School of Business at Dartmouth College, has done some excellent work on crisis communication. In a recent HBR article, he suggests that leaders have a special role in reducing employee anxiety. Argenti believes that it is not only important to listen to employee concerns, but it's also imperative for leaders to communicate frequently with them. Argenti's research suggests that employees are eager to hear from leaders, whether in person or through email, phone messages, or social media. Staff meetings are a good start, and then open communication can keep flowing from there.
Open the Lines of Communication Via Your Collaboration Platform
Online collaboration tools are a powerful option for fostering open communication, regardless of everyone's physical location. Use Slack, Cisco Webex Teams, Microsoft Teams, or your company intranet, or whatever platform makes the most sense for your team to open the lines of communication.
Create a specific channel or designated thread where leaders can share the facts as they evolve and acknowledge the emotional toll uncertainty can have on the well-being of your team. Again, it will help to offer a framework, rather than a free-for-all, for sharing our feelings. For instance, you can give people a chance to answer the question, "What are you concerned about regarding our response to COVID-19?" or "What worries you the most as it relates to you personally?" or "What is your biggest personal challenge right now?"
You also could ask for suggestions on how you can help employees or how your team can help the community at large. Maybe someone has access to resources that are much needed by the community right now that they would be willing to share, or someone else might have discovered resources to help entertain kids stuck at home while parents are trying to work remotely. You will be amazed at the ingenuity and resourcefulness your team can bring in times of adversity, and all it takes is opening up the lines of communication and perhaps asking some questions along the way.
By opening the lines of communication, I promise you will get some good suggestions beyond washing hands and staying home, and more insight into how your employees are feeling, what scares them, what challenges they have, and how you can all support one another. In fact, weathering a storm like this together might well teach you more about your employees, and them about you, than you ever thought possible—and I'd venture a guess that your business and the culture you've created will benefit from those insights more than you ever thought possible.
Work with Managers to Help Them Be Aware of Their Team Members' Feelings
You're not an island in the midst of whatever uncertain situation you are currently navigating. Team leaders can have a big impact on the team members they manage. Now is the time to offer guidance, but also to rely on your team leaders to carry some of this emotional weight. Employees want to be assured that managers, while tasked with running a segment of a business, are still human beings who can relate to their own concerns.
Today, and in the weeks and months that follow, we will all be building the boat together while it is sailing across the water. This is brand new territory for everyone, so anxieties are likely elevated and will ebb and flow as the public health crisis we are in the midst of continues to develop. But when we give others an outlet to express their concerns, we lower the height of the fear and panic waves that make it difficult to be healthy, balanced, and productive in these new circumstances. It's good for me to remember that I'm not in this alone, and neither are you. And I'm confident that we are better, and stronger, and more capable together than any one of us might be alone. Can I help you in some way? If so, let's talk.
Posted by Renzi Stone

I live to influence others who seek to make the world a better place. As CEO of Saxum, an integrated marketing communication consulting agency I founded in 2003, I hope to be described by my peers and critics alike as bold. I've built my reputation by adding value to the lives of CEOs, entrepreneurs and the kid right out of college who is looking for some advice. I'm passionate about the lives of the team I work with at Saxum, a cadre of competitive professionals who can be described as brave, original, lively and driven.
LinkedIn
Twitter