February 17,2020 3:00 / by Jeff H Risley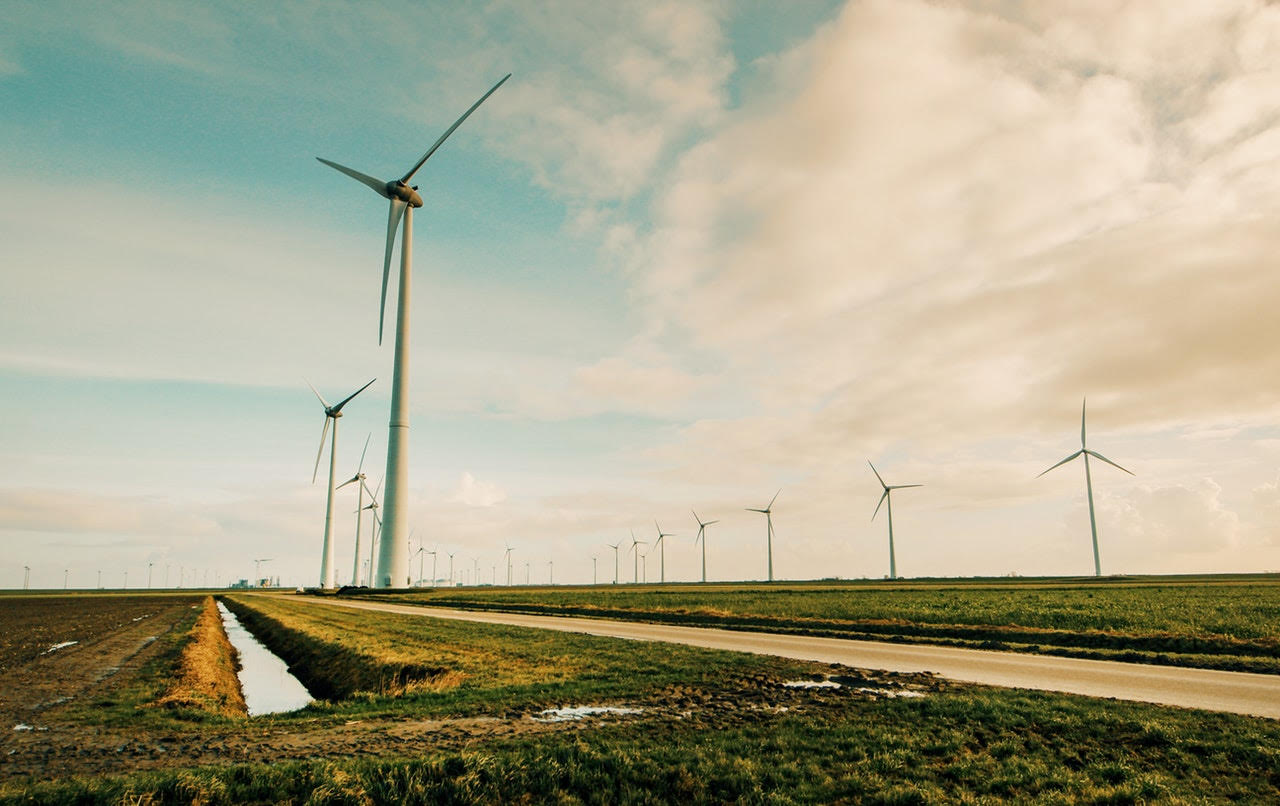 Renewable energy projects are quickly moving from the periphery to the forefront of operations in organizations all over the world, with major companies leading the charge. In October 2019, Google announced 18 renewable energy investments all across the globe. Around the same time, Amazon announced three new wind farm projects, two overseas and one in Southern California. Microsoft set the bar high on corporate sustainability efforts a few weeks ago, announcing the company's goal to not only curb its carbon footprint, but to extract more carbon than it emits by 2030.
Big tech aren't the only companies focused on sustainability initiatives. Walmart and Target, the largest big box stores in the country, are also trying to out-green each other. Target is on a mission to attain 100 percent renewable electricity in its stores. Not to be outdone, Walmart aims to power 50 percent of its operations with renewable energy through on-site installations and purchases from external power providers by 2025.
It is fascinating to watch corporations engage in this kind of renewable energy race, which will hopefully trickle down to smaller companies as well. Let's take a closer look at what these plays mean for these companies and the global economy.
Amazon Bets Big on Wind Farms
The Tehachapi Mountains aren't Southern California's most famous attraction, but a local community in the heart of the mountain range is getting some attention thanks to a new wind farm that Amazon is building. When these wind turbines go online, they will contribute to Amazon's goals of net-zero carbon emissions by 2040 and 100 percent renewables by 2030. In addition to the global implications of this development, it is also making a big impact in the Tehachapi community.
The town of Tehachapi, with a population of about 13,000, is located 75 miles north of Los Angeles. Tehachapi is no stranger to wind farms — in fact, the second largest wind farm in California is in the Tehachapi Pass. Town officials say that the wind farm has been a great boost to the local economy. This new project from Amazon looks to bring the same results.
Amazon's project likely will boost economic activity as wind turbines are built and installed, and there will be some jobs that may stay in town after construction is over. That's the goal of people like Buddy Cummings, CEO of Tehachapi-based World Wind and Solar, who provide installation and maintenance on wind turbines. Cummings wants to see more local economic benefits as wind farm activity centered around the Tehachapi mountain range continues to grow.
Want to read more about the impact of wind farms on rural communities? Check out this article I wrote a few weeks ago: Wind Farms Fueling Growth in Rural Communities.
Google Goes for Zero Net Emissions
Back in 2017, Google announced that all data processed by Google Cloud had zero net carbon emissions, and the company claims to be the largest global corporate purchaser of renewable energy.
Google also recently increased its investment in renewable energy companies by nearly half through power purchase agreements with utilities worldwide. These deals work by delivering funding for construction of renewable energy projects in exchange for access once the projects go online.
The company is also leveraging machine learning to help optimize energy use at its data centers. For instance, the company uses an algorithm with historical weather data to sample weather conditions every five minutes. If there's a sudden drop in temperature, the facility automatically knows to devote less energy to cool the servers.
Target Is Wasting No Time
Target Corporation has developed something of a reputation for retail innovation. Not surprisingly, they have embraced the interest in — and passion for — renewable energy that their large millennial customer base is looking for. To that end, Target recently announced a program to add rooftop solar panels to a number of their stores, and they are not starting small. As of this writing, Target was set to have the rooftop solar panels installed in 500 US locations, amounting to more than one-quarter of their 1,855 US-based stores. This step certainly moves Target closer to their goal of having all stores operating on 100 percent renewable energy.
Walmart Thinks Globally
Walmart is also no stranger to global sustainability. By 2025, Walmart aims to power 50 percent of its operations with renewable energy through on-site installations and purchases from external power providers.
One big differentiator for Walmart is its global footprint. The company currently has renewable energy projects in the works or up and running all over the world, from North America to Africa, to Asia and beyond. In India, rooftop solar is already powering an impressive 90 percent of Walmart's buildings.
With 136 projects under development globally, Walmart will generate another two billion kilowatts of renewable energy. The retail giant is also working on a supplier-focused initiative called Project Gigaton. Through this program, the retailer seeks to remove a gigaton (one billion metric tons!) of greenhouse gases from the global value chain by the year 2030.
The solar- and wind-focused plans of these four major companies tell us a lot about what is happening in the renewable energy landscape. They see a clear mandate to reduce their carbon footprint, starting with the energy they use in-house, but they are also looking at the implications for their collectively massive supply chains. These are not just nice-sounding commitments to put in an annual report; they are goals and projects in which the companies are investing significant resources that are reinforcing their corporate value statements.
Posted by Jeff H Risley

I love marketing, business development and helping companies grow. I am the Chief Strategy Officer for Saxum, an integrated marketing communications agency.
LinkedIn
Twitter