January 17,2020 5:15 / by Jeff H Risley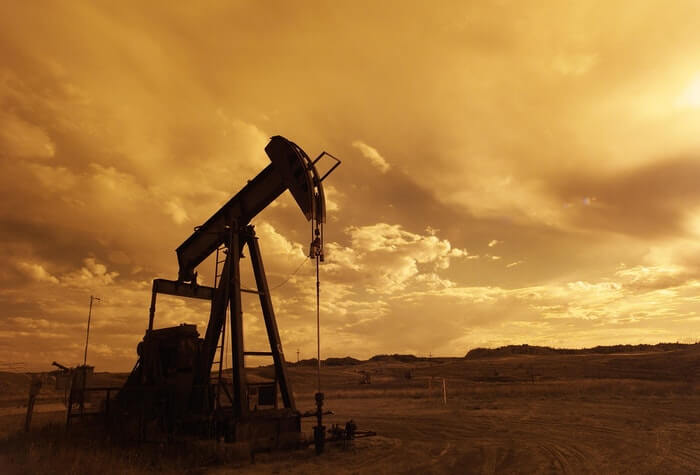 In the past year, we have seen a growing number of oil and gas companies embrace digital transformation by adopting new technology solutions with the goal of reducing operating costs and improving efficiencies.
The use of big data, predictive analytics, AI and other digital technologies are changing both the face and the pace of the marketplace. But just how are oil and gas companies using these tools to help accomplish their business objectives? Let's take a look.
Drone Technology
I've written about drone technology before, and I continue to be excited by and fascinated with the benefits it is delivering for the O&G industry. Drones with AI-powered data collection are gathering information on infrastructure so that pipelines, refineries and other facilities can be monitored more efficiently.
Drones can go places humans can't, so companies use them in the field for monitoring terrain and equipment in ways that are delivering big value. Drone technology is becoming so popular in the industry that Toronto-based SkyX recently opened a drone flight center near Houston to meet growing demands from the Permian Basin.
Companies Are Forming Partnerships for Data Collection
Partnerships between industry and tech companies are creating exciting innovations. For example, Chevron is working with oilfield services firm Schlumberger and Microsoft to rapidly expand digital technology projects. Under the partnership, the companies will work to build Azure-native applications in Schlumberger's DELFI cognitive E&P environment, allowing the companies to process, visualize, interpret and obtain insights from many data sources at once.
Integration of Technology Into Operations Allows for a Proactive Approach
SparkCognition and Aker BP recently contracted to use artificial intelligence to analyze data from pumps and other equipment connected to their offshore wells. The AI-powered system quickly collected enough information to allow the companies to take a proactive approach to maintenance, identifying problem areas and preventing equipment breakdowns before they occurred.
The integration of technology into business operations in this manner allows companies to be proactive rather than reactive. This results in reduced downtime, greater operational efficiencies and improved safety conditions for workers—big wins all the way around.
What Is Driving This New Round of Oil and Gas Innovation?
So, how did we get here? What's driving this new round of oil and gas innovation? For starters, embracing digital transformation is necessary for survival in the modern business world —regardless of your industry. For the oil and gas industry in particular, in years past high commodity prices drove innovation. That's when we began to see new technologies like horizontal drilling and hydraulic fracturing come into play.
Today, it's all about price, and the lower prices are, the more innovation is necessary. In order to improve the bottom line, oil and gas executives are quickly realizing that technology, embracing innovation and agility and exploring smart partnerships are key to meet their growth and operational objectives.
Another example of this approach is Canada-based Cenovus Energy, an integrated oil and gas company with assets across North America. Looking to expand its business, the company has taken steps to update its enterprise resource planning (ERP) platform to streamline its processes and increase its efficiency.
Working with IBM on a company-wide digital transformation program, Cenovus is using a variety of SAP products to help with automation of its operations. Cenovus sees this as a way to standardize processes and accelerate the pace of innovation in order to stay as competitive as possible.
Digital Workforce
Across the world, digital transformation is changing the workforce—and the oil and gas industry is no exception. While there is still a need for people to do the heavy lifting and tough jobs the industry is known for, energy industry job titles today are also likely to include terms like Scrum Master, Agile Coach, Data Scientist and Cloud Architect.
As is true in other industries, the O&G sector will need more tech-savvy workers to manage large amounts of data, analyze and extract insights from that data and apply those insights to drive business strategy and operations. A workforce that understands and embraces a data-driven culture, leaders who empower digital transformation and people and partners who have technical skills are all part of the formula for success.
It's an exciting time. Digital transformation initiatives and digital technologies are bringing big changes to the oil and gas industry, spurring innovation, streamlining operations, increasing efficiencies and creating exciting opportunities for partnership and creative business alignments. I know that my team and I are thrilled to be a part of it all—how about you?
Posted by Jeff H Risley

I love marketing, business development and helping companies grow. I am the Chief Strategy Officer for Saxum, an integrated marketing communications agency.
LinkedIn
Twitter