May 16,2020 11:07 / by Todd Gregory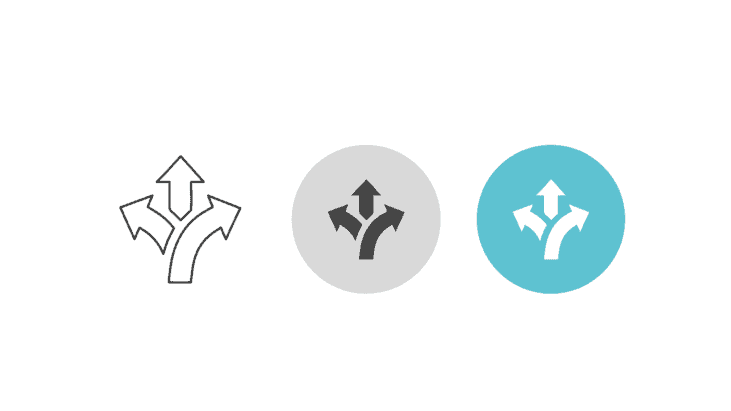 If you can't pivot, you end up extinct.
There's a long list of businesses that have failed because they waited to change instead of initiating innovation. They lacked vision and a willingness to fail.
Now is the time to redefine your business. Because if you can't tell your story, someone else will tell it for you.
Below are two questions to ask in order to survive—and ultimately thrive after this crisis.
How will I engage customers and prospects without face to face interaction?
The future is uncertain but we have the tools to interact with people from around the world at a moment's notice. Instead of getting on a plane to travel to a conference. What's next? So many of us have built our strategy around these types of engagements. How are you delivering interactive and engaging content virtually? Does your marketing and sales strategy align to support these types of interactions?
Invest in these questions. Create a strategy around them and find the right people to make them a reality.
Who do you want to be?
Ask this question with vulnerability and sincerity. Your team needs a clear vision and your future demands a relevant identity.
Pivot and thrive. Or, you can revert back to "We have always done it this way." Be bold, be brave. Find your voice to tell your leaders what you need to make this pivot possible.
I pose these questions because I have lived through a major transformation. It happened over many years. I started my career at a large newspaper in Los Angeles and watched the transition from traditional media to digital.
After working for newspapers, radio stations and magazines, I could see that the world was changing and it was time to pivot. So, in 1993, I helped develop and launch the first online version of a daily newspaper. In 2000, I assisted Home Depot with their online store and converted marketing from traditional to digitals.
I see change as an opportunity and work with clients who embrace the new, the next and the unknown.
Because if we don't initiative innovation, we end up irrelevant.
Posted by Todd Gregory

Moving mountains in energy infrastructure. Influencing change / Advancing disruptive solutions.
LinkedIn
Twitter