February 10,2020 5:00 / by Houda Elyazgi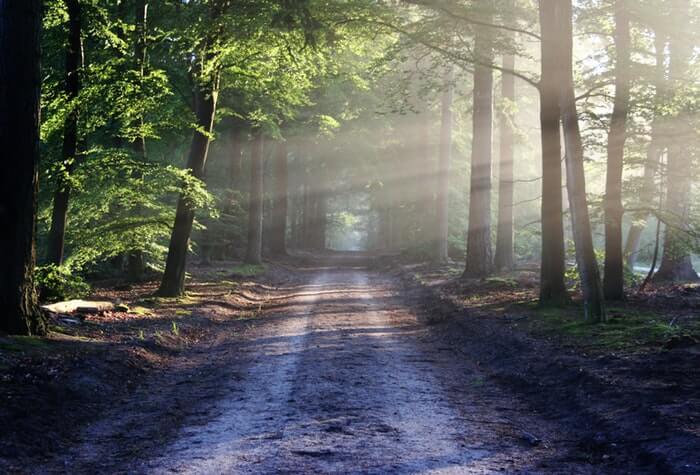 Railroad tracks have been part of the American landscape for well over a century but in recent decades they have been abandoned. That is changing. Communities all across the U.S. are finding new uses for railroad tracks and rail-trails — public paths created from old railroad corridors — are rapidly becoming an increasingly vital part of many towns and cities around the country. Why have these linear parkways become such a popular municipal improvement, how did they get their start, and what's next?
How Rail-Trails Got Their Start
When railroads consolidated throughout the 20th century, smaller rail lines were left abandoned. In 1967, the first conversion from rail to trail opened in Wisconsin. Thanks, Wisconsin! Since then, the movement has grown into a vast network of rail-trails — and yes, there is probably at least one near you.
What makes rail-trails so popular? The characteristics of abandoned railways — flat, long, frequently running through historical areas — are ideal for foot and bicycle traffic and have contributed to communities across the country. Rail-trails allow people in the community to enjoy the outdoors, whether it's pushing strollers, riding bikes, going for a jog or walking the dog. Rail-trails are also popular with tourists in urban areas, allowing for easy access to various places of interest within the city.
Rail-Trails Are Already Making a Big Impact
Is there a rail-trail near you? It is part of a vast and growing landscape of trails. Currently, there are more than 2,160 rail-trails open across the country. That's a total of over 24,000 miles of trail. In the works are another 820+ rail-trail projects amounting to nearly 9,000 miles of trail.
As I mentioned, rail-trails provide a place for recreational bicycle and foot traffic away from automobile-congested roads, giving residents a safe place to exercise. But what's equally exciting is that in addition to the individual gains, communities as a whole are discovering other benefits of these repurposed rail systems.
In fact, the Pennsylvania Lands Trust recently completed a comprehensive study of the economic benefits public trail systems, including rail-trails, provide to communities. They found that trails increase property values, boost foot traffic and spending at local businesses and make towns more attractive places to live and work. Their study also found that rail-trails revitalize areas that were left abandoned when the train lines packed up and left town.
The impact of rail-trails is remarkably consistent all over the U.S. Just as railroad lines were once a ubiquitous part of the landscape, the trails left behind have become a common driver of growth.

Rail-trails are a public trust win. Communities in Atlanta, New York, and Boston are all trying to extend existing rail-trails after seeing the positive economic impact.
Taking Rail-Trails to the Next Level
All of this sounds great. We're finding new uses for underutilized land, boosting economies and providing a safe place for residents to gather and enjoy themselves. But are communities truly making the most of the resource rail-trails provide? How do they take rail-trails to the next level?
There are so many possibilities for taking rail-trails to the next level through creative land use — mixed-income and affordable housing, urban agriculture, increased tourism, and historic preservation to name just a few. Just as many towns and urban areas were once built around railroads, with the right development plan, these areas can see huge regrowth. For inspiration, just look at Atlanta.
Atlanta's BeltLine is a great example of a successful redevelopment project. The BeltLine will connect 45 neighborhoods in suburban Atlanta through a 22-mile multi-use path when finished in 2030. Parts of the trail are already complete, turning once industrial areas into lively urban hotspots. Industrial architecture along the Eastside Trail, which opened in 2012, is being adapted for commercial and residential use, the most notable example being the Ponce City Market.
When Rail-Trails Evolve With the Needs of the Community, Everybody Wins
Rail-trails are a great example of an infill project that repurposes existing infrastructure for the changing needs of a community. The best part, as far as I'm concerned, is how these benefits have the potential to reach practically everyone in a community. Very few development projects can say that!
Do you have rail-trails in your community? Are they creating positive change? I'd love to hear your thoughts and experiences.
Posted by Houda Elyazgi


Houda leads our Social Good & Issues Practice and Saxum's Step Up Program. She has worked with national foundations and nonprofits including Walmart Foundation, Teach for America, The Giving Pledge Learning Series and George Kaiser Family Foundation. Houda and her team have been successful in influencing legislation in several states and executing integrated issue-based campaigns on a national level.
LinkedIn
Twitter