April 1,2020 5:30 / by Renzi Stone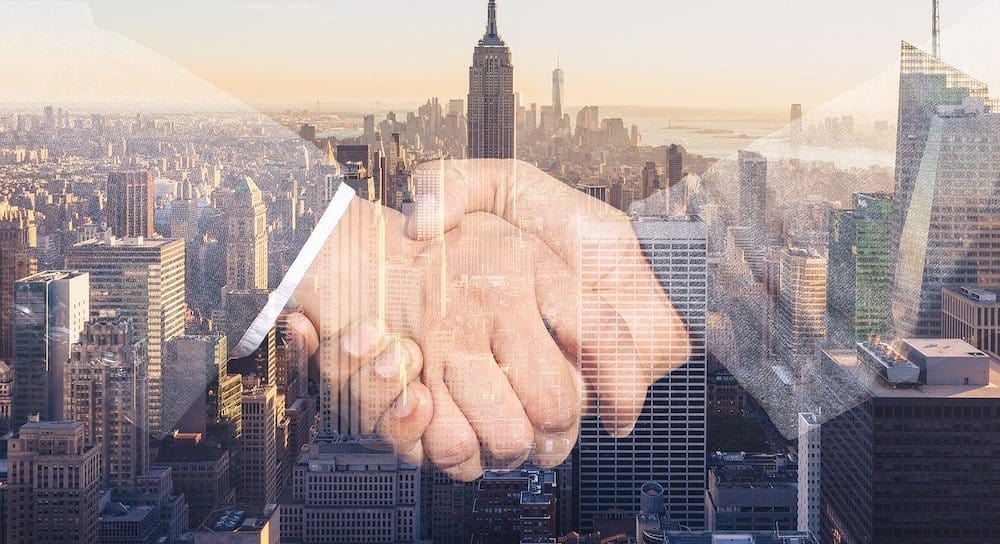 The last few weeks have been full of fear and anxiety.

One of the things I've found myself thinking a lot about is trust.
Who do you trust when uncertainty and fear grip the psyche of everyone around you? I look for great leaders and companies who set shining examples as my beacons of trust when it feels like everything is falling apart. As I think about this, it seems like the behavior and traits that help most in times of crisis are personified by people and organizations who actually do some pretty predictable things.
Great Leaders and Strong Organizations Project Calmness
I've written a lot about the importance of remaining calm in times of great stress over the course of the past several weeks. I think that's so important to me as I've realized that the leaders I am most inspired by manage to convey a sense of calm, even in instances when they might feel anything but calm! Employees, clients, and stakeholders feel a sense of reassurance, and can feel confidence in leadership, which hopefully serves to mitigate instances of people functioning in panic mode.
As an aside, calm can also look like indifference, so in order to convey believable calm, the characteristic of trust is at least as important.
Communicate Clearly and Frequently
We all know that in times of uncertainty there is nothing more important than communicating, communicating, and communicating even more. It's the cornerstone of every crisis communication book and article, and I've been reading a lot of them lately. If you think you are over-communicating, chances are good you're probably not. Great leaders err on the side of over-communicating — do that and you will probably get it about right. Your people — employees, customers, and shareholders — need to know where things stand, so regularly sharing consistent information over as many media platforms, as well as in person as much as possible, is the name of the game.
Express Empathy
Too often, we see those in positions of leadership exert themselves as alpha leaders. In reality, good leaders, effective leaders — especially in times of heightened uncertainty — openly show their empathy and humanity. Empathic leadership means finding ways to truly listen to your team, hear what they are saying, and reflecting their feelings in the things you say and how you say them. Jamil Zaki, professor of psychology at Stanford University and author of The War for Kindness: Building Empathy in a Fractured World, wrote an article about a year ago for HBR entitled Making Empathy Central to Your Corporate Culture. In the article Zaki cited research showing that in a survey of 150 CEOs, over 80% of them recognized empathy as a key to business, and leadership, success. That's a stat I think about often as I endeavor to be an empathic leader, and I hope you do, too.
Look for Opportunities and Choose Optimism
Optimism is a key character trait of successful leaders, and a crucial ingredient of any organization's DNA that wants to survive over the long haul. Conveying optimism during times of uncertainty fosters an openness to opportunities yet to be discovered.
One of the most shining examples of exemplary leadership and optimism about the future that I've seen in recent times is personified in Marriott International CEO Arne Sorenson's message to associates, delivered by video on March 19th. Sorenson has been at the helm for Marriott for the past eight years and is currently battling pancreatic cancer. Sorenson's message pretty much personifies everything about great leadership, including a joke about his bald appearance as the result of his cancer treatment and some touchingly emotional moments here and there. But it was the final moments of the video, when he spoke about the importance of a sense of optimism, that I'd like to share with you. Here are Arne's words:
I can tell you that I have never had a more difficult moment than this one. There is simply nothing worse than telling highly valued associates, people who are the very heart of this company, that their roles are being impacted by events completely outside of their control. I have never been more determined to see us through than I am at this moment. While it's impossible to know how long this crisis will last, I know we as a global community will come through the other side and that when we do, our guests will be eager to travel this beautiful world again. When that great day comes, we will be there to welcome them, with the warmth and care we are known for the world over. As I close, I encourage you to please take care of yourself, your friends and family, and the community around you. I wish you good health and a sense of optimism. Together we can, and we will overcome this, and we'll thrive once again. Thank you and be well.
Don't Hide
Unless you are in a critical line of succession and your life is in imminent danger, the bunker is the last place you should be as a leader. Great leaders get out there in front of the people who are looking to you for direction and encouragement and, yes, reassurance that you will all get through this together.
I've enjoyed watching how late-night talk show hosts and other entertainers are handling this wild turn of events. Many have invited us into their private homes, essentially pulling back the curtain and sharing a glimpse of what their life looks like without the perfect light and sound, and minus the professional stylists. Some are entertaining us with bathtub monologues, tours of their work-from-home space, and guest appearances by their children (who don't always find their parent as funny as we do.) We're watching and listening as celebrities read us bedtime stories, and musicians are performing mini pop-up concerts from their homes. In short, it's refreshing — and reassuring — to see them be so real, and to recognize that they, like all of us, are doing their best to adapt to this new reality instead of hiding.
Business leaders should do the same.
People Can Smell "Fake"
People look to leaders for information and reassurance, and count on them to be trusted to develop a path forward.
When leaders say whatever they think people want to hear in the moment, that is not leadership, especially if they can't back it up. Authentic leadership starts with choosing the right words, delivering them in an honest, real way, and following up with actions that match what was communicated. Leaders who demand this kind of authenticity from themselves create a culture in their company that values honesty and transparency, and your employees and your key stakeholders will immediately recognize this.
Remain Agile
Leaders who inspire the most trust are the ones who can remain agile enough that they can quickly pivot and change course as needed. Consider the smart grocery store leaders who started the seniors-only shopping times in an effort to try and keep our senior citizens safe and protected from the masses. While that first grocery store might have started this novel idea, many others quickly pivoted, put a plan in place to implement the change, and followed suit. Executing on great ideas, especially in times of crisis, relies on agility.
Savvy leaders know that change is unavoidable, especially in times of crisis, and that when people put their trust in you, you've got to be prepared to pivot from less-than-best practices quickly. This is encapsulated in the concept of adaptive leadership, where empathy is present, self-reflection is the norm, and changing course does not represent a failure, but an ability to understand rapidly changing circumstances and quickly adapt to them.
The future is always uncertain, but when we remember that fear and panic are very real emotions that we can help people move beyond in times of crisis, and that by inspiring trust and faith as leaders our actions can be incredibly beneficial. Now, let's get to work.
Posted by Renzi Stone

I live to influence others who seek to make the world a better place. As CEO of Saxum, an integrated marketing communication consulting agency I founded in 2003, I hope to be described by my peers and critics alike as bold. I've built my reputation by adding value to the lives of CEOs, entrepreneurs and the kid right out of college who is looking for some advice. I'm passionate about the lives of the team I work with at Saxum, a cadre of competitive professionals who can be described as brave, original, lively and driven.
LinkedIn
Twitter