January 15,2020 8:59 / by Jeff H Risley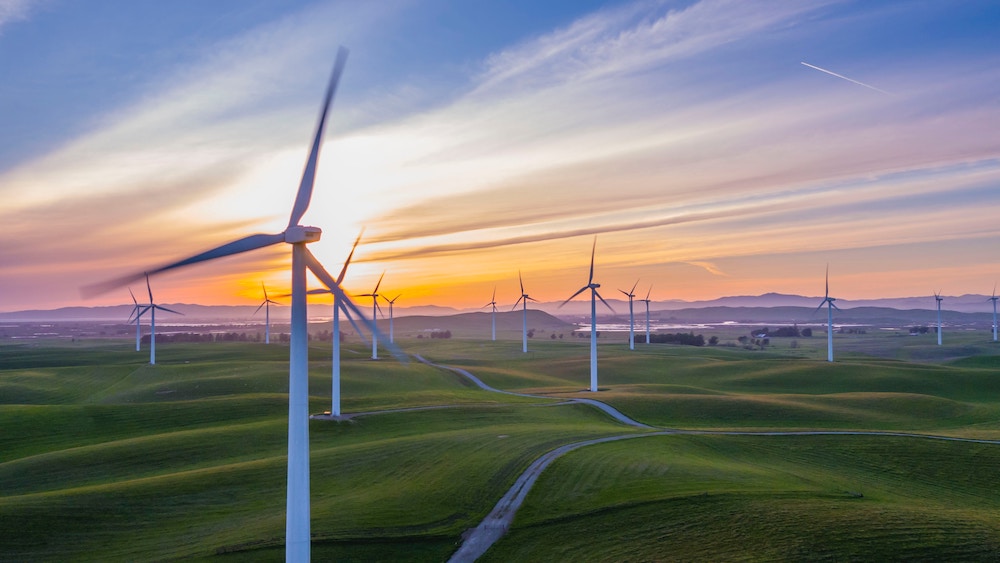 While some economic sectors seem to have bypassed rural America completely, wind energy is a different story. Over 99 percent of America's wind turbine infrastructure is based in rural communities. These wind farms bring tremendous economic growth to smaller U.S. towns with new jobs, lease income for landowners hosting turbines and new tax revenues that fund local infrastructure, law enforcement, schools and other vital services.
Wind energy now provides an impressive 20 percent or more of total electricity in five Great Plains states. It's also one of the least expensive electricity generating options across most of the central U.S. With momentum continuing to build in wind energy, now is the perfect time to take a closer look at what that means for communities that all too often get overlooked in the national economy.
Wind Farms Mean Job Creation
According to the most recent U.S. Energy Employment Report (USEER), over 111,000 wind energy jobs were created in the second quarter of 2019. Wind farms and the auxiliary work they create are set to offer significant employment opportunities across the country's second and third-largest coal-producing regions, the Appalachian and Illinois Basins. The American Wind Energy Association reports that the industry also supports thousands of manufacturing or supply chain jobs across 42 states. Wind energy is everywhere.
As just one example of growth in this sector, Amazon has invested in a massive wind farm project about 70 miles northeast of Los Angeles. In addition to permanent jobs, the project is bringing hundreds of outside contractors to build out the turbines and will result in both short- and long-term local economic impacts.
Wind Investments Are Increasing
As the Amazon project shows, new jobs don't happen without companies recognizing the value in capital ventures in rural regions—and investment is happening in big ways. The National Resources Defense Council (NRDC) reports that wind farm infrastructure spending led to a gain of 2.2 gigawatts (GW) of new wind capacity in rural Midwest areas in 2017. That was nearly three years ago, and I think it's safe to say that investments have continued to increase, which means wind capacity continues to increase as well.
It doesn't stop with a field full of turbines. Wind projects become magnets for further investment. With more and more corporations looking to a carbon-neutral future, enterprise-level businesses are coming to the Midwest to build data centers and other projects that will run on clean energy. Cheap, clean energy creates a virtuous circle of economic activity as jobs are created, tax revenue is generated and consumers spend more money in local communities.
Wind Farms Mean Cash Flow
Wind turbines require a space and must be located where they will be of the most benefit. This makes the land where turbines can be used valuable, and leasing that land provides revenue and cash flow to farmers and other landowners.
U.S. farmers and ranchers who lease their land for wind turbines are paid over $250 billion annually. With the industry growing, that number is likely to increase. That's a big deal, especially for family farms and ranches where commodity prices fluctuate, and weather and other factors make growing crops an unpredictable endeavor.
Wind Farms Result In Tax Revenue
In many rural communities, tax payments from wind farms are bringing in substantial revenue to fund schools, critical infrastructure, police and fire departments, parklands, and more.
In early January 2019, the U.S. Department of Energy's Information Administration released its projections for 2019, predicting that a total of 10.9 GW of wind capacity was expected to come online, most during the end of the year. The states of Texas, Iowa, and Illinois were expected to see the most explosive growth, with Texas leading the way, producing one-quarter of all U.S. electricity from wind. Fun fact: If it were its own country, Texas would be the fifth-largest wind energy producer in the world.
Wind power has become increasingly valuable, especially to rural communities where it is spurring the creation of jobs and revenue streams that benefit communities and landowners alike. In these communities, the wind industry is also a significant revenue generator, not only in the tens of thousands of jobs created, but also as it relates to the industry's big impact on state and local tax coffers. The increased tax revenue from wind energy helps relieve the tax burden in rural areas that is normally borne by homeowners and landowners and also plays a significant role in improving public services in rural communities.
Can wind energy alone transform rural economies? Of course not. But it is becoming a significant engine for growth that can't be ignored. The ripple effects from wind farm development are part of a larger renewable energy economy that is emerging alongside traditional energy infrastructure, and it's fueling some exciting growth in rural communities across the U.S.
Posted by Jeff H Risley

I love marketing, business development and helping companies grow. I am the Chief Strategy Officer for Saxum, an integrated marketing communications agency.
LinkedIn
Twitter